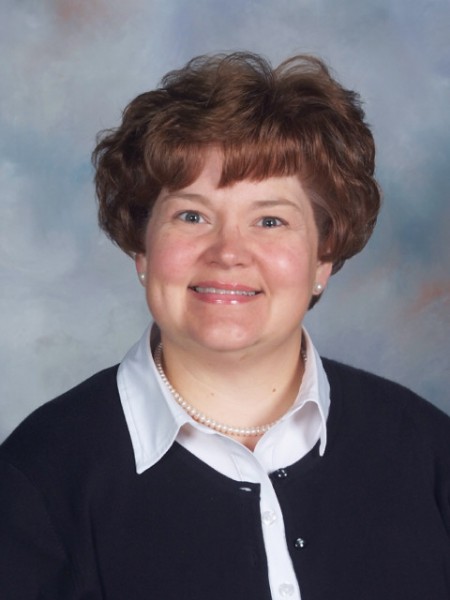 Welcome to Mrs. Baker's third grade classroom!
This is my 21st year at St. Vincent de Paul. I teach English to all third grade students. I also teach religion, reading, math, spelling, handwriting, and vocabulary to my homeroom students.
I hold a BFAE from Wayne State College in Wayne, NE. Before I came to St. Vincent, I was the 6-12 grade band director and 8th grade reading teacher at Aquinas Catholic Schools in David City, NE.
Mrs. Watton is my full time teacher associate. This is her seventh year at St. Vincent de Paul. She is a certified teacher and also subs throughout the building when needed. She was a 5th grade science teacher in Nebraska City for 29 years before moving to Omaha to be closer to her family.
There is a lot to learn and do this year! Some exciting concepts in third grade include cursive handwriting, multipication, and division. We will work together to develop the academic, social, and organizational skills needed to be successful as a student and as a citizen. Prayer is included in every facet of the school day. We pray the Angelus with our lunch prayer and a decade of the Divine Mercy Chaplet at the end of each school day.
Our class motto is: "Do my best, be my best. I can do all things through Christ who strengthens me." The students are encouraged to apply this motto to all aspects of their life.
"Your hope in the Lord will help you soar" is our school theme this year. What an amazing year this will be as we apply this saying to every aspect of our lives! Hoping in God makes you soar like an eagle.
Please feel free to contact me by email or by telephone (402-492-2111 to leave a message) if you have any questions, concerns, or comments about your child.
Additional Information:

Third Grade Tests and Events
Extra practice for spelling words:
go to:
www.spellingcity.com
Under Search, click Teachers/Parents.
In the box that says Quick Search, type: AnnMarie Baker
Click on AnnMarie Baker, SVdP
Scroll down and choose the spelling list/unit you need.