Outside Activities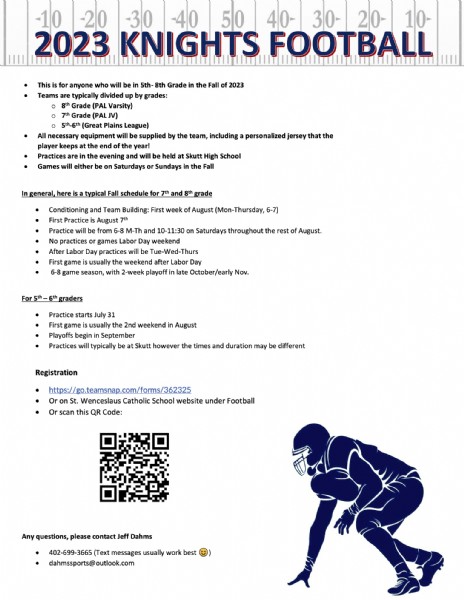 https://go.teamsnap.com/forms/362325Play It Forward Summer Camp!
Looking for a fun sports camp towards the end of the Summer?  Play It Forward will be hosting a camp the week of July 31.
Sessions include fun games teaching young athletes multiple sports including Basketball, Soccer and Volleyball and our Obstacle Course and Agility stations. The young athletes are coached by high school student athletes in the community (including 15 Skutt Catholic student athletes).
We have extended the age group to include current 3rd graders (4th Graders in the Fall)
Dates: July 31 - August 3 (Monday - Thursday)
Time: 9:00am - 11:30am
Location: UBT Sports Complex (Elkhorn, NE)
Grades: PreK - 4th Grade
To Learn More and Sign Up visit: https://www.playitforwardne.org/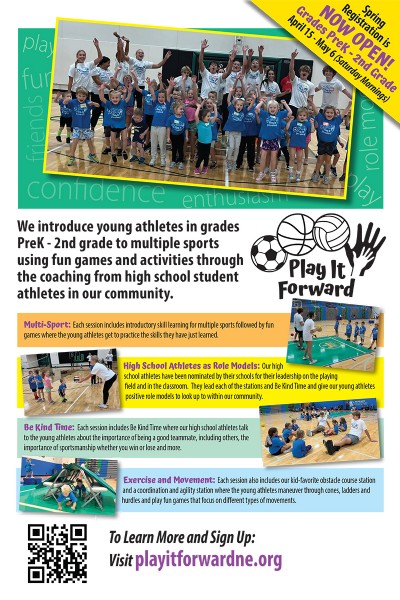 Summer Camps at Mercy High School for girls in Kindergarten through 8th grades will be offered in June and July of this summer.  We will be offering Volleyball, Basketball, Soccer, Softball & Show Choir camps.  Go to https://www.mercyhigh.org/happenings/ for further information about each camp! 

 

 
Summer Camps at Marian

Do it all at Marian! We have summer sessions dedicated to art, science, reading and athletics - all focused on the needs and interests of girls!

Build a schedule that works for you. Take a course or two, or fill up your day. Camps are for rising 3rd-8th grade girls, and all programs are taught by Marian faculty and coaches.

Click here to browse and register.

Questions about summer camps at Marian? Contact Vice President of Enrollment Management Sallie Delgado Peters '00 at speters@omahamarian.org.

Please direct any questions or comments to:
Sallie Delgado Peters '00
Vice President of Enrollment Management
speters@omahamarian.org | 402.571.2618, ext. 1161