St. Vincent de Paul Child Care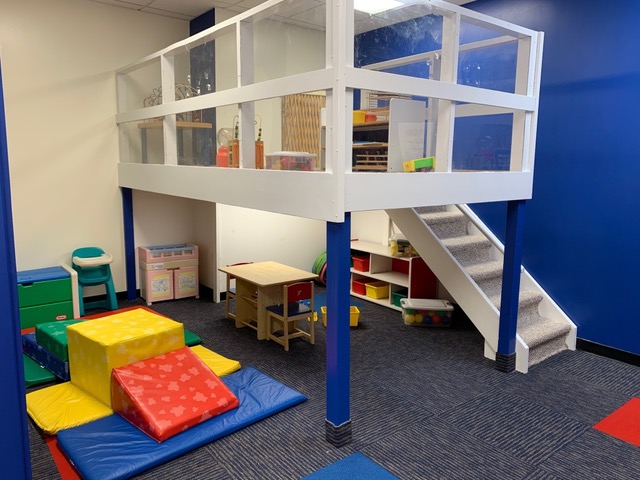 About Us
The St. Vincent de Paul child care program is state-licensed and complies with all the state regulations for child care centers.
Originally developed to provide child care services for SVdP school and parish staff, our child care program has since expanded to provide care for pre-schoolers attending SVdP.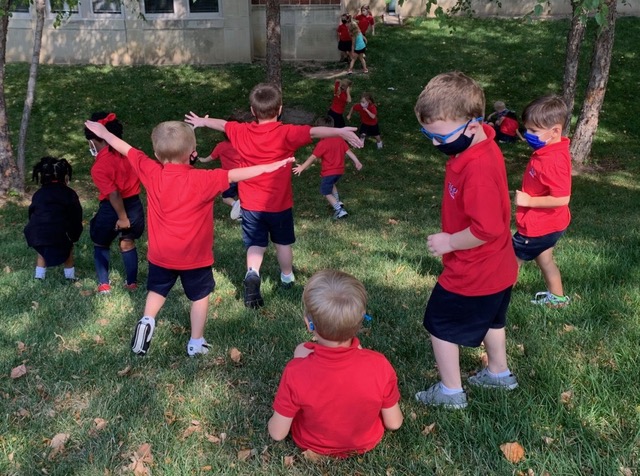 Our Mission
The mission of St. Vincent de Paul School is to provide quality spiritual, educational, social, and service opportunities
in a respecful learning environment reflective of our Catholic beliefs.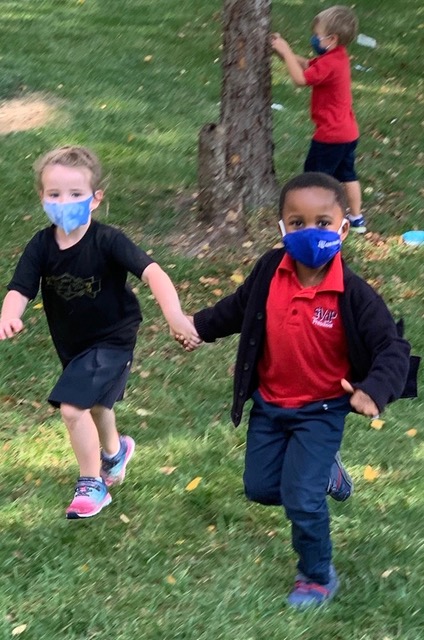 Our Goal
The goal of SVdP Child Care is to assist in the development of your child's social, emotional and academic skills.
Each day children will gain experiences that focus on sharing, caring, kindness, and etiquette.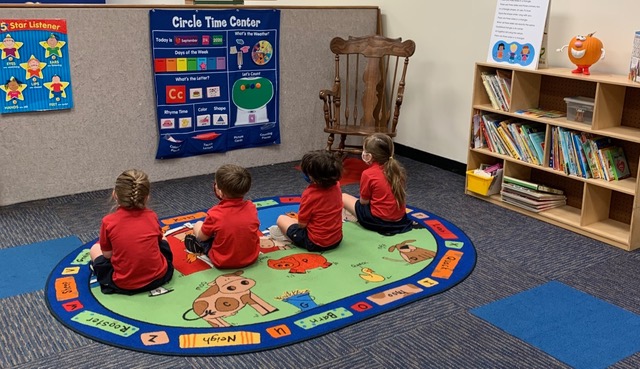 Our Curriculum
The staff of St. Vincent de Paul Child Care have created an environment that will foster your child's creativity and learning through a teacher-guided early developmental curriculum.
Early childhood developmental curriculum includes, but is not limited to, the alphabet, shapes, sounds, colors, numbers, and handwriting. Topics included in the curriculum and weekly lesson plans for children consist of science, reading, music, physical activity, creative play time, and religion.
Center Information
Co-Coordinators: Anna Hammes and Linda Venticinque
Telephone: 402-452-2278
Email: childcare@svdpomaha.org
Hours of Operation on School Days: Monday-Friday 7:15am-6:00pm
Hours of Operation on Teacher In-Service Days: 7:15am-5:30pm
Child Care Parent Handbook: Click here to view or download the 2021-2022 handbook
Registration & Enrollment
In-Service Dates for 2021-2022: Click here for a listing of extra days child care services are offered on a space-available basis
Sign Up for Extra Child Care Days for 2021-2022: Click here to reserve services
2021-2022 Online Enrollment Application: Click here to complete the online application; applications are due by November 13